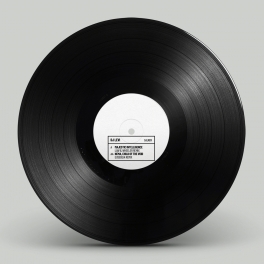 Two heavyweight remixes of DJ Levi's classic 12" release on Spotlight Recordings from way back in 1995.First up, Law & Wheeler give "Majestic Intelligence" an update for 2023, keeping the essence of the original mix but cranking up the energy and atmosphere for a whirlwind of breakbeats and breakdowns.Meanwhile on the flip, Samurai Music's Eusebeia brings his own signature beat edits and dark synthesis to "Nema, Child Of The Void".Strictly limited white label. No repress.
Repertoire DJLREM 01
DJ Levi, Eusebeia, Law, Wheeler
Name: Majestic Intelligence, Nema, Child Of The Void (Remixes)
Label:
Repertoire
Format: 12"
Country: UK
Category:
RAGGA JUNGLE
Style: Jungle
Weight: 0.24 kg
In stock
(delivery 5-10 working days)
A - Majestic Intelligence - Law & Wheeler Remix
B - Nema, Child of the Void - Eusebeia Remix